NEWS & MEDIA
German and Swedish Expertise is Coming to Australia — Two Standout Stars for DJWTS 2022
Werribee — It's girl power to the fore at this year's PSI Dressage & Jumping with the Stars: German dressage rider Charlott Schürmann and Swedish jumping rider Helena Torstensson will be sharing their expertise and training wisdom.
Charlott was preparing for her first visit to Australia in 2020 when the pandemic and international border closures put a stop to any travel plans. Since then, the professional rider has been busy campaigning her team of talented young dressage horses, among them Hof Kasselmann's elegant chestnut gelding Absinth, on whom she placed fourth at the 2021 Nürnberger Burg-Pokal Final. Charlott is a regular and former winner at this event, having qualified no less than five (!) horses for Germany's most prestigious dressage prize for 7-9 year-old horses. Her fine riding style was honoured with the event's equitation prize and is also the reason why Hof Kasselmann and PSI often entrust her with the training of some of their stable stars.
Sweden is on top of the showjumping world after the Swedish riders took Team Gold in Tokyo last year. So it comes as no surprise that a Swedish rider's name was put forward by none other than Paul Schockemöhle, legendary competitor, trainer, breeder and one half of P.S.I. Performance Sales International. Helena Torstensson first started working for Schockemöhle in Germany 16 years ago. In 2012 she became the Head of Operations at Schockemöhle's Swedish breeding site, PS Flyinge and Partners, where she was responsible for the young stallions' training, development and preparation as well as the popular Flyinge Open Sales Auctions. For the past ten years she has been dividing her time between Germany and Sweden and has also been credited with really putting the Schockemöhle brand and stallions on the map in her home country.
An accomplished and active competitor herself, Helena has competed up to 3* level. During her time in Germany, she has been in the saddle of gun jumping stallions Quintender, Last Man's Hope, Centadel or Balou de Rouet, but has also ridden current dressage superstar Total Hope, when he was standing at stud in Sweden.
Helena also loves to teach and is especially looking forward to the masterclass. She counts Peter Eriksson, Kyra Kyrklund, Heinrich-Wilhelm 'Kaiser' Johannsmann and Franke Sloothaak among her own trainers, the latter a well-loved guest judge at DJWTS 2006! This will be Helena's first trip to Australia, but she's eager to see the local young horse competition and breeding scene,"At the top jumping level we only see the end of it, but it all has a beginning — it starts with the foal. The success for everyone in the sport and in the breeding goes really hand in hand."
Both guest stars will show their skills in the saddle when they judge the dressage and jumping young horse champions of each age group and also present the popular masterclasses, which are finally back for this year's DJWTS. Expressions of interest for try-outs for the masterclasses can now be submitted to Lizzy Schirmer lizzy@theeventsco.com.au (Dressage) and Bronwyn Shortt b.shortt@hotmail.com (Jumping).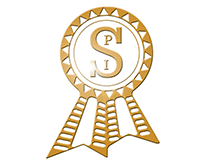 "Horses make you feel like you're flying"