2020 PSI Dressage & Jumping with the Stars
COMPETITOR INFORMATION
RISING STAR LED HORSE
Rising Star Led Acceptance Lists, Order of the Day, Competition Schedule and Timetable.
ALL COMPETITORS SHOULD ALSO READ THE RIDER INFORMATION DOCUMENT.
All led classes will take place on the Bruno Lawn FRIDAY 20TH MARCH
ARENA FAMILIARISATION
PROVISIONAL ARENA WARM-UP AND TRAINING TIMETABLE
BOUTIQUE EQUINES
SPONSORS OF THE RISING STAR LED CHAMPIONSHIP
We are pleased to have Boutique Equines on board once again as naming rights sponsor of the Rising Star Led Classes.
Boutique Equines takes pride in giving back to the equestrian community by supporting small and large equestrian events up and down the Eastcoast.
Boutique Equines' show day polished look consultations are complimentary.
AWHA
SPONSORS OF THE RISING STAR LED CHAMPIONSHIP
 We are proud to announce that The Australian Warmblood Horse Association (AWHA) Ltd have come on board to sponsor the Led Classes at PSI Dressage & Jumping with the Stars.
Founded in the 1970's The AWHA is the oldest Warmblood organisation in Australia. It was originally known as the German Warmblood Horse Association, because the earliest imports, beginning in 1968 with the arrival of the grey Holsteiner stallion Flaneur, were from Germany.
Now, it is an Australia wide organisation and a full member of the World Breeding Federation for Sport Horses (WBFSH). This means that pedigrees of AWHA Ltd registered horses are accepted by breed societies overseas.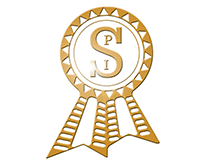 "Horses make you feel like you are flying"
EVENT CONTACTS

EVENT DIRECTOR:
Lizzy Schirmer