VOLUNTEERS NEEDED
2023 DRESSAGE & JUMPING WITH THE STARS
23 – 25 MARCH 2023
WERRIBEE PARK NATIONAL EQUESTRIAN CENTRE
VOLUNTEERING AT DJWTS
It's an often stated fact that events like this need volunteers to run. But Volunteering need not be a chore!
Take advantage of some of the worlds best judges' experiences and volunteer to scribe (pencil). Get up close to the competitors by marshalling or collecting test sheets, and many more great opportunities for unforgettable experiences and meeting the great people who make these events happen.
VOLUNTEER CONTACT:
For any enquiries, please contact our volunteer coordinators:
Or you can call the EV office on 03 9013 0707 and speak to Adriana.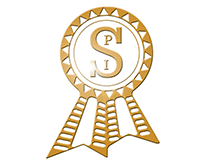 Performance Sales International
Known worldwide, Performance Sales International (P.S.I.) continually breeds and produces horses of international quality, destined for the highest levels to match the highest demands.
"Horses make you feel like you are flying"
EVENT CONTACTS

EVENT DIRECTOR:
Lizzy Schirmer