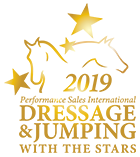 In 2019 Dressage and Jumping with the Stars
will be a showcase of talent, second to none in Australia.
The event will display the best horses, riders, breeders, traders and sponsors in the Country.
ONLINE ENTRIES OPENING SOON
COMPETITORS
Dates, competitions and details.
All you need to know about competing at the 2019 Dressage & Jumping with the Stars.
TICKETING
THE MUST-ATTEND EVENT OF THE EQUESTRIAN CALENDAR. Early Bird Tickets are available to purchase online via TryBooking.
TRADE
With a rich history DJWTS is a favourite event amongst the traders, get in quick to avoid disappointment! Book your trade stand now!