2022 PSI Dressage & Jumping with the Stars
24 - 26  MARCH 2022
WERRIBEE PARK NATIONAL EQUESTRIAN CENTRE
 DRESSAGE COMPETITOR INFO
DRESSAGE COMPETITOR INFO DOCUMENT
AACHEN CHALLENGE ROUND 2 TEST
AACHEN CHALLENGE
In the final, the format will be; One judge sitting at C will mark the technical execution, and two judges sitting together on the side will assess the quality.
The Athlete's riding will be assessed through:
The rider's position and seat,
Effectiveness of aids,

Precision,

General impression.
The percentage from the Quality Judges will then be averaged with the score from the Technical Judge. There will be no exchanging of horses.
The JILL COBCROFT PERPETUAL TROPHY
donated by Mrs Jill Cobcroft, will be awarded to the Pony Champion of Champions. 
The ESTHER BELLIS PERPETUAL TROPHY
donated by The Horse Magazine, will be awarded to the All Round Young Horse Champion (best performed in the young jumping horse & young dressage horse competitions, may be ridden by a different rider in each section). 
The DIAMANTINA PERPETUAL TROPHY
donated by Maree Tomkinson, will be awarded to the Dressage Horse Champion of Champions.

THE MARG MCIVER TROPHY
donated by the Victorian Dressage Club, awarded to the FEI Dressage World Cup Grand Prix Freestyle Champion.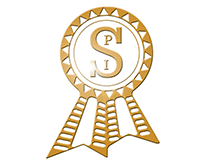 Performance Sales International
Known worldwide, Performance Sales International (P.S.I.) continually breeds and produces horses of international quality, destined for the highest levels to match the highest demands.
"Horses make you feel like you are flying"