 DRESSAGE COMPETITOR INFO
2023 DRESSAGE & JUMPING WITH THE STARS
23 – 25 MARCH 2023
WERRIBEE PARK NATIONAL EQUESTRIAN CENTRE
DRESSAGE DRAW & RESULTS
VIEW
LIVE ON EQUESTRIAN HUB
2023 COMPETITION TIMETABLE
Timetable for all disciplines.
DOWNLOAD
Note: This timetable is PROVISIONAL.
RIDE WITH EVELYN
Congratulations to everyone selected to 'Ride with Evelyn' in our Dressage Masterclass.
 Jordan Smith – PHP Francesca (Prelim/Novice)
 Cheryl Fort - Raspberry Ripple (Elementary)
 Samantha Bartlett - AB Final Romance (Medium)
 Rosemary Heagney (Young rider) – Redgum James 007 (Advanced)
 Alexis Hellyer - Daenerys (Small tour)
 Justine Greer – Yarramee Fonzie (Big tour)
 Shannon McKimmie - Quebec (Big Tour)
We're excited to have such a talented group of riders, and we hope you enjoy this incredible opportunity to learn, grow, and gain valuable experience with our guest rider, Evelyn Eger. 
From this talented group, Evelyn will select riders for the Dressage Masterclass to be held 3.45pm on Saturday 25 March in the Indoor.
DRESSAGE COMPETITOR INFO DOCUMENT
The JILL COBCROFT PERPETUAL TROPHY
donated by Mrs Jill Cobcroft, will be awarded to the Pony Champion of Champions. 
The ESTHER BELLIS PERPETUAL TROPHY
donated by The Horse Magazine, will be awarded to the All Round Young Horse Champion (best performed in the young jumping horse & young dressage horse competitions, may be ridden by a different rider in each section). 
The DIAMANTINA PERPETUAL TROPHY
donated by Maree Tomkinson, will be awarded to the Dressage Horse Champion of Champions.

THE MARG MCIVER TROPHY
donated by the Victorian Dressage Club, awarded to the FEI Dressage World Cup Grand Prix Freestyle Champion.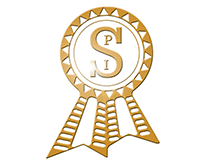 Performance Sales International
Known worldwide, Performance Sales International (P.S.I.) continually breeds and produces horses of international quality, destined for the highest levels to match the highest demands.
"Horses make you feel like you are flying"