2020 PSI Dressage & Jumping with the Stars
COMPETITOR INFORMATION
TRADE EXHIBITION
TRADE VILLAGE BOOKINGS ARE NOW OPEN
BOOKINGS CLOSE 28th FEBRUARY 2020 OR WHEN THE TRADE VILLAGE IS FULL
With a rich history, DJWTS is a favourite event among traders and shoppers!
The 2020 PSI DJWTS Trade Exhibition will be located on the Village Green between Indoor No.1 and the Old Barn, close to the competition arenas. The exhibition space will be sold as per the attached plan.
OC will provide a night watchman (Wednesday/Thursday/Friday)
All Trade villages marquees will have power: 1 x 10amp 240v power outlet (please do not piggy back plugs)
All Trade village marquees will have a hard floor & carpet tiles
All Trade village marquees will be allocated a 1.8m Trestle and 2 Plastic chairs per trade site
Premium 4m x 4m Pagodas – A limited number of Premium Pagodas are available. Each structure includes a solid, carpet tiled floor, checker plate ramp, one power outlet, fascia sign, one trestle table & two chairs. Great location on main foot traffic thoroughfare
Should you have any special requirements please email lizzy@theeventsco.com.au
Trading Terms & Conditions:
All Trade Fair exhibitors will be required to operate from Thursday 19th to Saturday 21st, from 9.00am to approx. 6.00pm each day.
Access for Bump In to Trade Sites will be from 9am on Wednesday 18th March. There is no access after 6.00pm on Wednesday evening, please adhere to the Bump In times.
Vehicle access to the Trade Fair will not be provided after 8.00am or before 6.00pm on each day of the event. No vehicles in the Trade Village between these times.
All exhibitors must have their own Loss & Public Liability Insurance. Equestrian Victoria Insurance will not cover any loss, damage or liability claim of a participant. Proof of Insurance must accompany your application form, or if already on file please indicate on the booking application.
The Organising Committee will provide a night watchman on Wednesday, Thursday & Friday but are not liable for any damage or missing/stolen goods. Security for Individual Trade Stands will be the responsibility of the Operator.
All electrical equipment (leads, power boards, etc) must be tested and tagged as per Australian Standards.
To be fair to other exhibitors displays beyond the front line of a Trade Site must not exceed 1m in width and/or 1.2m in height.
A Trade Exhibitor who does not book sufficient space for their display will not be permitted to operate without the consent of the Event Coordinator and other Trade Exhibitors affected.
No refunds will be issued
The Organising Committee reserves the right to accept and/or reject any or all Trade Stand applications, at its absolute discretion.
Current Public Liability Insurance Certificate must be supplied and can be emailed to: donnadesmet@bigpond.com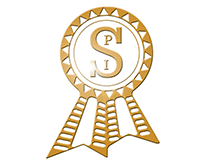 "Horses make you feel like you are flying"
EVENT CONTACTS

EVENT DIRECTOR:
Lizzy Schirmer