2021 PSI Dressage & Jumping with the Stars
EVENT INFORMATION
TRADE EXHIBITION
2021 TRADE VILLAGE BOOKINGS ARE NOW OPEN.
The 2021 PSI Dressage and Jumping with the Stars committee are committed to putting on a Covid-19 safe competition.
This year will be a very different event to ever before, however, we look forward to showcasing the current and future stars of Australia, allowing the horses and riders to shine as our stars.
Due to COVID-19 changes may be made to the timetabling and rules and regulations of the competition at any given time. The event will be conducted in a Covid-19 safe environment, with health and safety at forefront.
EV or the Organising Committee may cancel the event due to catastrophic conditions, disease or force majeure, or for any other reason at its absolute discretion. Please note there will be no refunds after 9am, March 1st for any reason. 
To be considered as a trader at the event please complete the online form by February 20th. Please be sure to fill in each item. 
This trade village will sell out and only limited spaces are available with priority given to our sponsors. 
Enquiries – lizzy@theeventsco.com.au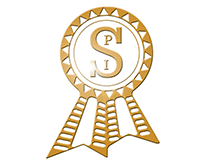 Performance Sales International
Known worldwide, Performance Sales International (P.S.I.) continually breeds and produces horses of international quality, destined for the highest levels to match the highest demands.
"Horses make you feel like you are flying"
EVENT CONTACTS

EVENT DIRECTOR:
Lizzy Schirmer