2020 PSI Dressage & Jumping with the Stars
EVENT INFORMATION
DRESSAGE MASTERCLASS
BE  A PART OF THE MASTERCLASS WITH CHARLOTT
If selected you will have two lessons with Charlott Schurmann over two days, Wednesday 18th and Thursday 19th March. Charlott will select 2-3 combinations over the two days to ride in the PSI Dressage With the Stars Masterclass in the Indoor on Friday 20th March and Saturday 21st March.
This is an incredible opportunity and one not to be missed!
Applications close Sunday, February 23rd.
Successful applicants will be notified via email and a payment form will be sent.
Selected riders will ride at the discounted rate of $275 which includes lessons both days, facility fees, and masterclass if selected.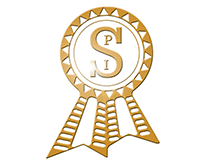 "Horses make you feel like you are flying"
EVENT CONTACTS

EVENT DIRECTOR:
Lizzy Schirmer