2020 PSI Dressage & Jumping with the Stars
COMPETITOR INFORMATION
EVENTING
📷 Courtesy Michelle Terlato
Eventing Acceptance Lists, Draw, Competition Schedules, List of Dressage Tests and Arena Familiarisation information.
ALL COMPETITORS SHOULD ALSO READ THE RIDER INFORMATION DOCUMENT.
ARENA FAMILIARISATION
PROVISIONAL ARENA WARM-UP AND TRAINING TIMETABLE
HBT INSURANCE BROKERS
SPONSORS OF THE YOUNG EVENT HORSE CHAMPIONSHIP
Specialist offers from HBT
While HBT can service all your general insurance requirements, we have developed deep industry knowledge in specific insurances others have neglected.
HBT brings an enthusiast's passion and understanding to the specific risks and challenges of equestrian businesses.
We are able to offer relevant insurance solutions for Coaches; Trainers; Associations and Clubs; Agistment Centres; Horse owners; Trail Riding and Horse Riding Schools amongst others. Everything we do in equestrian insurance comes from a place of deep industry knowledge.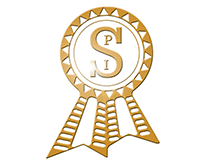 "Horses make you feel like you are flying"
EVENT CONTACTS

EVENT DIRECTOR:
Lizzy Schirmer