2022 PSI Dressage & Jumping with the Stars
COMPETITOR  INFORMATION
STABLING
STABLING INFORMATION
Stabling charges do not include bedding.
Stabling charges: $120.00 for 3 nights. Minimum stay is 3 nights. Additional nights are $40 per night. All stables will be padlocked.
Please report to the Stable Manager at the event office on arrival for access. You may bring your own bedding (shavings only) or bedding can be purchased from WPNEC (03 9741 7672). To ensure bedding is delivered to your stable before your arrival all bedding orders must be placed with WPNEC by Wednesday 16th March. Note: a compulsory cleaning fee $30 per stable is applicable.
All stabling requirements must be booked on the entry form
Stables open at 14:00 (2pm) on Monday 21st March and must be vacated by 4pm Sunday 27th March.
Stables will be allocated in the following order of preference: 1. World Cup Jumping horses & Grand Prix
Dressage Horses, 2. Stallions, 3. Interstate horses, 4. Horses competing in multiple classes
If bookings exceed stable availability, there will be a waiting list and competitors will be advised by email
when a stable becomes available
WPNEC yards are available for use $30 for the event
Competitors must use the stable, yard and campsite allocated by the Organising Committee
Horses with behaviour problems in the stables—these MUST be outlined on the Stable Booking Form so
that we can allocate stabling accordingly. This is a risk management and safety matter
Any obvious empty stables are NOT TO BE USED as feed/tack rooms or for any horse for which stabling has
not been booked
No one is to enter the stable of another horse without the owners' permission and no one is to feed/water
a horse that isn't their own. If a person has concerns about another competitor's horse or pony, they should
go directly to the event office, Stable Manager or Steward to report their concerns
During the event, when cleaning stables, waste must be taken to the end of the aisles to the manure pits.
A compulsory stable cleaning fee of $30 per stable is applicable and must be paid with entry.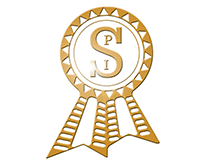 Performance Sales International
Known worldwide, Performance Sales International (P.S.I.) continually breeds and produces horses of international quality, destined for the highest levels to match the highest demands.
"Horses make you feel like you are flying"
EVENT CONTACTS

EVENT DIRECTOR:
Lizzy Schirmer