2023 PSI Dressage & Jumping with the Stars
EVENT INFORMATION
YOUNG HORSE JUDGES SEMINAR
Dressage Officials Education Committee (DOEC)
YOUNG HORSE SEMINAR
SUNDAY 27 MARCH 2022
Conducted by
Susie Hoevenaars
FEI5* Judge and FEI Course Director
Andrew Gardiner
FEI 5* Judge and FEI Course Director – GBR
Christof Umbach
FEI 5* Judge and FEI Course Director – LUX

Young Horse judges as a seminar and a workshop for all other judges, riders, coaches and anyone who is interested in Dressage.
This seminar will be an opportunity for re-accreditation and an upgrading seminar to Young Horse judging.
It is hoped that this will be a chance to discuss any issues in an open and informal manner.
Headsets available
8.30
Registration in the Indoor (Please be on time)
AM
Arena: Christoph working with 4/5/6/ year olds in the arena
* Demonstrating the requirements at each level laying the foundation of how to achieve them through correct training with the correct paces and development of the carrying power.

Judges: Andrew and Susie working with the judges/headsets
* Discussion on what they want to see at each level, the requirements, how to mark and use of the judging sheet.
* We will probably discuss some of the points in the afternoon session as well, having the horses in front of us.
LUNCH
PM
Theory: Andrew and Susie using the Power Point presentation during these discussions
* Questions arising from the morning session.
* IImportance of the training scale in the development of the correctly moving Young Horse.
* Importance of the use of the back.
* Engagement - what it means.
* Relaxation - how important is it.
* Cadence and elasticity why it is important and how do we develop this in young horses.
* Importance of a natural way of going and how to mark especially when it is not correct.
Approx.4.00
Wrap-up and finish.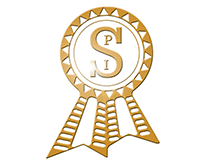 Performance Sales International
Known worldwide, Performance Sales International (P.S.I.) continually breeds and produces horses of international quality, destined for the highest levels to match the highest demands.
"Horses make you feel like you are flying"