2020 PSI Dressage & Jumping with the Stars
EVENT INFORMATION
YOUNG HORSE JUDGES SEMINAR
WE REGRET TO ANNOUNCE THAT THE YOUNG HORSE SEMINAR HAS BEEN CANCELLED.
13 March 2020
DRESSAGE JUDGES EDUCATION PANEL AND DRESSAGE VICTORIA PRESENTS
YOUNG HORSE SEMINAR
SUNDAY 22 MARCH
Conducted by
Susie Hoevenaars – FEI5* Judge and FEI Course Director
Henning Lehrmann- FEI 5* Judge and Young Horse judge
Young Horse judges as a seminar and a work shop for all other judges, all riders, coaches and everyone who is interested in Dressage
COSTS
Registration fee for Judges $20
Observers are welcome at a cost of $25pp to attend this seminar
Morning Tea/Coffee will be provided
This seminar will be an opportunity for re-accreditation and an upgrading seminar to Young Horse judging.
It is hoped that this will be a chance to discuss any issues in an open and informal manner.
Headsets available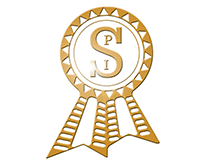 "Horses make you feel like you are flying"
EVENT CONTACTS

EVENT DIRECTOR:
Lizzy Schirmer