NEWS & MEDIA
2020 DJWTS CANCELLED
Wednesday, 19 August 2020
Equestrian Victoria and the 2020 P.S.I. Dressage & Jumping with the Stars Committee regrets to announce that the March 2020 DJWTS, that was rescheduled for 7-10 October, must be formally set aside and that we refocus on running the event in March 2021.
The current Stage 4 & Stage 3 Covid-19 Restrictions in Victoria are not scheduled to ease until 14 September at the earliest, with the expectation of restrictions remaining in place in some form until late in the year.
This poses significant barriers for our committee, our competitors and our sponsors, and as such, we must look forward to presenting this premium multidiscipline event next year with a new focus and enthusiasm.
Equestrian Victoria wishes to thank the event committee, in particular Event Director Lizzy Schirmer, for all the hard work in preparing the rescheduled event to this stage in such a challenging and ever-changing environment. We are confident in the ability of the committee under Lizzy's direction to bring us a 2021 event to remember.
Our thanks too to long-term naming rights sponsor Performance Sales International, for their support and look forward to continuing our partnership.
Matthew Brown
Chief Executive Officer – Equestrian Victoria
Email: matthewbrown@equestrianvictoria.com.au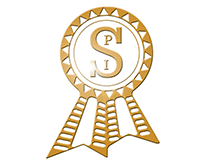 "Horses make you feel like you're flying"
EVENT CONTACTS

EVENT DIRECTOR:
Lizzy Schirmer