NEWS & MEDIA
Armin Schäfer Jr, a stylist in the jumping saddle
In 2020 it is time for a new jumping guest star and we are excited to announce that Armin Schäfer Jr has confirmed his availability for DJWTS.
The German showjumper has been at home in the saddle for most of his life and is known for his fine style and horsemanship. His active competition schedule as a professional rider takes him around the European circuit, where his name regularly appears in the results lists for Youngster Tours, Grand Prix or World Cup qualifiers.
Many horses are started by Armin and brought up through the grades, he likes to know their individual strengths and weaknesses as well as their behaviour in certain situations. A solid and ongoing education of both his horses and students are important to him. In 2009 he started his business, SHS Special-Horse-Service, which aims to deliver a complete care program for horses and riders. Armin's motto is "success can be planned" and with SHS he is able to support his clients with his know-how and experience, help them with buying a horse and subsequently with the further training and education.
He says, "Our emphasis is good and professional work. In our stable we always have a wide choice of quality horses, from youngsters to very experienced, internationally successful routiniers. The whole team gives their attention to all of them every day and we place great importance on a good and solid training of our horses."
Tickets for the 2020 edition of P.S.I. DJWTS are already on sale, visit djwts.org.au/ to purchase. Once again the event will host young horse classes across four disciplines — dressage, show jumping, eventing and led classes — as well as the FEI Jumping World Cup and FEI Dressage World Cup qualifier. For more updates follow us on Facebook @dressagewiththestars or Instagram @psi_djwts and be the first to hear about your 2020 jumping guest star.
PSI Dressage and Jumping with the Stars will run from the 19th to the 21st March 2020 at Werribee Park National Equestrian Centre.
Armin Schäfer Jr, a stylist in the jumping saddle
| 2020 P.S.I. DJWTS Guest Star |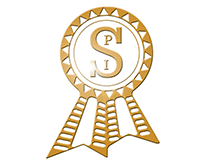 "Horses make you feel like you're flying"
EVENT CONTACTS

EVENT DIRECTOR:
Lizzy Schirmer