NEWS & MEDIA
DJWTS RESCHEDULED TO OCTOBER
THE P.SI DRESSAGE AND JUMPING WITH THE STARS COMMITTEE, TOGETHER WITH EQUESTRIAN VICTORIA ARE DELIGHTED TO ANNOUNCE THAT THE EVENT HAS BEEN RESCHEDULED AND WILL BE HELD AT WERRIBEE PARK EQUESTRIAN CENTRE OCTOBER 7-10 2020.
The event will be a scaled-down version and conducted in a COVID-19 safe environment with health and safety paramount.
The event will host the 2020 Australian Young Horse and Pony Championships as granted by the Australian Dressage Committee, with some special exemptions and rule changes in place due to the current circumstances.
Horses entering the Young Horse classes must have been entered and qualified for the March event and all will compete in the same age groups they would have in March.
The Dressage schedule will also include the PSG Cup, a CDN Grand Prix and Grand Prix Freestyle and the popular event for Young Riders, the Marcus Oldham Aachen Challenge.
The refurbished Bruno Lawn will hold the Young Jumping Horse Championships for 4-7-year-olds with qualifying rounds conducted on Wednesday and Thursday and the final on Friday. The Jumping schedule will also see a 'Current Stars' class held each day.
Event Director Lizzy Schirmer said "We are very excited to be able to announce the rescheduled event. We have worked hard on the logistics to make this happen and adapt the event to the current conditions. There have been overwhelming requests to reschedule and I believe in the interests of mental health this gives riders and supporters something to aim for and start preparations for. Whilst it will be a different event to usual, we aim to ensure it is a safe, professional and exciting event for all to attend."
The P.S.I. Dressage and Jumping with the Stars committee wish to thank long term naming rights sponsor Performance Sales International for once again supporting the event.
Further details regarding the event will come.
Lizzy Schirmer
lizzy@theeventsco.com.au
0431264136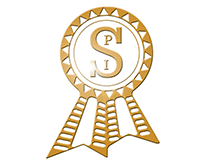 "Horses make you feel like you're flying"
EVENT CONTACTS

EVENT DIRECTOR:
Lizzy Schirmer