2020 PSI Dressage & Jumping with the Stars
event  INFORMATION
SPONSORSHIP OPPORTUNITIES
The team at Dressage and Jumping with the stars invite your company to position its brand as an integral part of the DJWTS experience via a sponsorship or partnership agreement.
DJWTS attracts over 3500 people and is unquestionably the largest, most prestigious, most recognisable multidiscipline & young horse championships in Australia. Our event partners are premium brands keen to interact with our aspirational, brand conscious and quality sensitive audience. DJWTS combines the best horses, riders, owners, traders, sponsors and equestrian professionals in the country who gather together for exciting competition, social experiences and premium hospitality whilst sharing their love of equestrian competition at the highest level.
If you or your business would like to be involved in the event please email our director – lizzy@theeventsco.com.au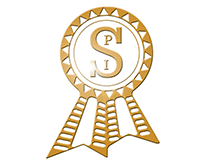 "Horses make you feel like you are flying"
EVENT CONTACTS

EVENT DIRECTOR:
Lizzy Schirmer